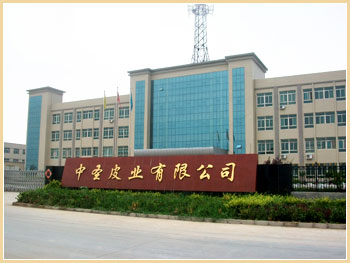 Zhongsheng Fur Co., Ltd. Founded in 1998, a total investment of more than 8000 million, an area of 35,000 square meters, located in the nationally renowned for its world fur first all - "Liushi Fur City", located in Beijing and Tianjin Shijiazhuang Triangle hinterland, away from the Beijing-Kowloon railway station 15 kilometers away from Beijing-Guangzhou railway, Beijing- Shenzhen highway 50 km, 200 km from Beijing Capital International Airport, convenient transportation, advanced communications.
Zhongsheng Fur Co., Ltd. Using traditional craft and modern technology combined mode of production, processing and marketing all kinds of clothing, shoe, luggage leather and its products. Branch company mainly engaged in high-end thin fur (mink, raccoon dog, fox) and nitrate dye processing and trading services, the Yabao Road market, deeply favored customers, some of the products sold to all provinces, cities and Hong Kong, Macao, Taiwan region, exported to Russia, Japan, France, the United Kingdom, the United States and other countries. The company in Guangzhou, Chengdu and other places set up multiple sales outlets to provide customers with convenient procurement services.
Zhongsheng Fur Co., Ltd. Strong technical force, advanced management system, always in line with "quality of survival, innovation and development, harmony and win-win" business philosophy, focusing on training and the introduction of high-quality management and technical personnel, from the imported advanced production equipment, and constantly blaze new trails, to high-quality products to meet market demand, well received by the customer's trust.
Companies in development, has always been concerned about the energy saving, environmental protection, has been the "Care for the environment, energy-saving production" as the company's operating fundamentals, and the establishment of an advanced sewage treatment plant, a successful inspection by the experts.
Zhongsheng Fur Co., Ltd. All the staff sincerely hope that the industry come to our company to visit, study, cooperation, and dedication to provide you with the best quality service.